Karen Strassler
Karen Strassler is Professor of Anthropology at CUNY's Queens College and the Graduate Center. Her research interests include photography, visual and media culture, violence and historical memory. She is the author of Refracted Visions: Popular Photography and National Modernity in Java (Duke UP, 2010), a study of the role of photography in the making of Indonesian national identity. Her recent book, Demanding Images: Democracy, Mediation, and the Image-Event in Indonesia (Duke UP, 2020), explores the political work of images in post-authoritarian Indonesia. She is currently working on a project on visuality, violence, and the ethnic Chinese in Indonesia.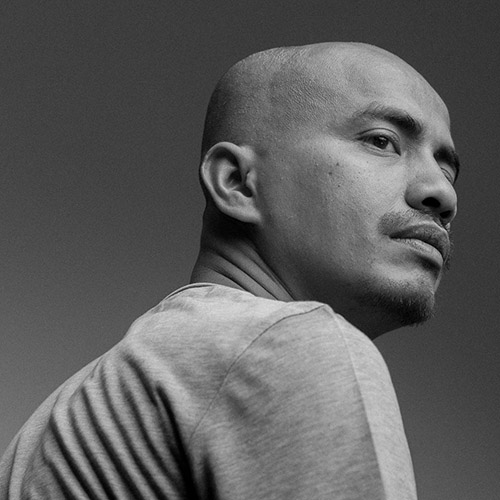 Muhammad Fadli
Muhammad Fadli is a photographer, photo editor, and producer based in Jakarta, Indonesia. After working briefly for an Indonesian news magazine, he continued his career as a freelancer, focusing on documentary and portrait photography. Apart from personal projects, he splits his time between editorial assignments, commercial works, and picture editing. Fadli's work has been exhibited in various photo festivals and published in international publications such as National Geographic, Wall Street Journal, Le Monde, and Der Spiegel. He is one of the recipients of The Ground Truth Project Climate Change Fellowship in 2016 and was awarded a prize by the Istanbul Photo Awards 2018. Currently, he working on The Banda Journal, a collaborative project about the fabled Banda Islands.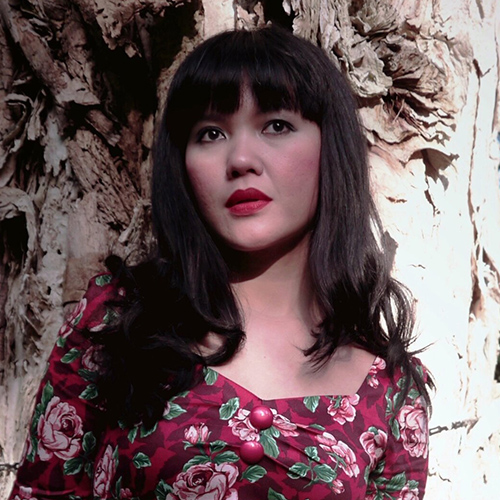 Intan Paramaditha
Intan Paramaditha is an academic and an author based in Sydney. She holds a PhD from New York University and teaches media and film studies at Macquarie University. Her novel The Wandering (translated from the Indonesian by Stephen J. Epstein) was awarded the Tempo Best Literary Fiction, PEN Translates Award from English PEN, and PEN Heim Translation Fund Grant from PEN America. Her research focuses on media, cultural activism, and feminism.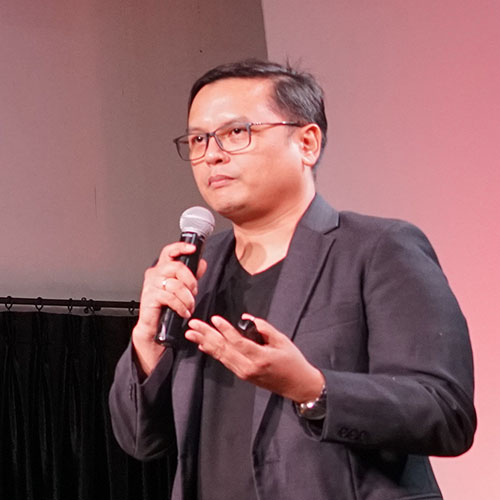 Aryo Danusiri
Aryo Danusiri assistant professor of anthropology at the University of Indonesia, is a video artist and anthropologist active in Indonesia. An affiliate of the Sensory Ethnography Lab, he holds a Ph.D. in Social Anthropology with Critical Media Practice from Harvard. His artistic works have been exploring the circulations of new keywords, violence, and memory in reconfiguring the political and social landscape of post-authoritarian Indonesian 1998. Those works have premiered at various festivals, including Rotterdam, Amnesty Amsterdam, and Yamagata's "New Asia Current." His first feature-length documentary, Playing Between Elephants, was awarded "Movies That Matters for Best Human Rights Film" at Jakarta International Film Festival 2007 and "Best Documentary" at Brussels Independent IFF.
Francesca Tarocco
Francesca Tarocco, a scholar of modern Chinese history, Buddhism, and visual culture, is the author of The Cultural Practices of Modern Chinese Buddhism and of the forthoming Altar Modern: Buddhism and Technology in the Chinese World . She is a frequent contributor to multiple exhibition catalogues and magazines including Frieze and Flash Art International. Tarocco is Associate Professor at Ca' Foscari University of Venice and NYU Shanghai.
Wim Manuhutu
Wim Manuhutu is a historian and a lecturer in the History Department of the Vrije Universiteit Amsterdam. From 1987-2009 he was one of the directors of the Moluccan Historical Museum/Museum Maluku in Utrecht. His research interests include the colonial and postcolonial history of Indonesia, and especially the Moluccas, multiculturalism and heritage in comparative perspective. Manuhutu has been engaged in various heritage and research projects, involving the Netherlands and Indonesia and is currently working on his PhD research regarding cultural policies of the Netherlands, Indonesia, and Suriname from 1945.
Tintin Wulia
Tintin Wulia is an artist/researcher who has been examining the complexities of borders in a globalizing world for more than two decades. Initially trained as a musician/film composer and architectural engineer in the USA and Indonesia, Wulia works with video, installation, telematics, drawing, painting, sound, dance, text, performance and public interventions, often engaging the audience as participants in her works. She has exhibited in major international exhibitions, including the 57th Venice biennale (2017) where she represented Indonesia with a solo pavilion on atrocity and secrecy. She is currently Principal Investigator for the Swedish Research Council funded artistic research project Protocols of Killings: 1965, distance, and the ethics of future warfare (2021-23).
Webb Keane
Webb Keane is the George Herbert Mead Collegiate Professor at the University of Michigan (USA). A Socio-cultural and linguistic anthropologist, he has carried out fieldwork on Sumba (eastern Indonesia). He is the author of Ethical Life: Its Natural and Social Histories (2016), Christian Moderns: Freedom and Fetish in the Mission Encounter (2007), and Signs of Recognition: Powers and Hazards of Representation in an Indonesian Society (1997), and is a co-editor of the Handbook of Material Culture (2006). His research interests include ethics, materiality, semiotics, religion, moral economy, media, linguistic pragmatics, and social theory.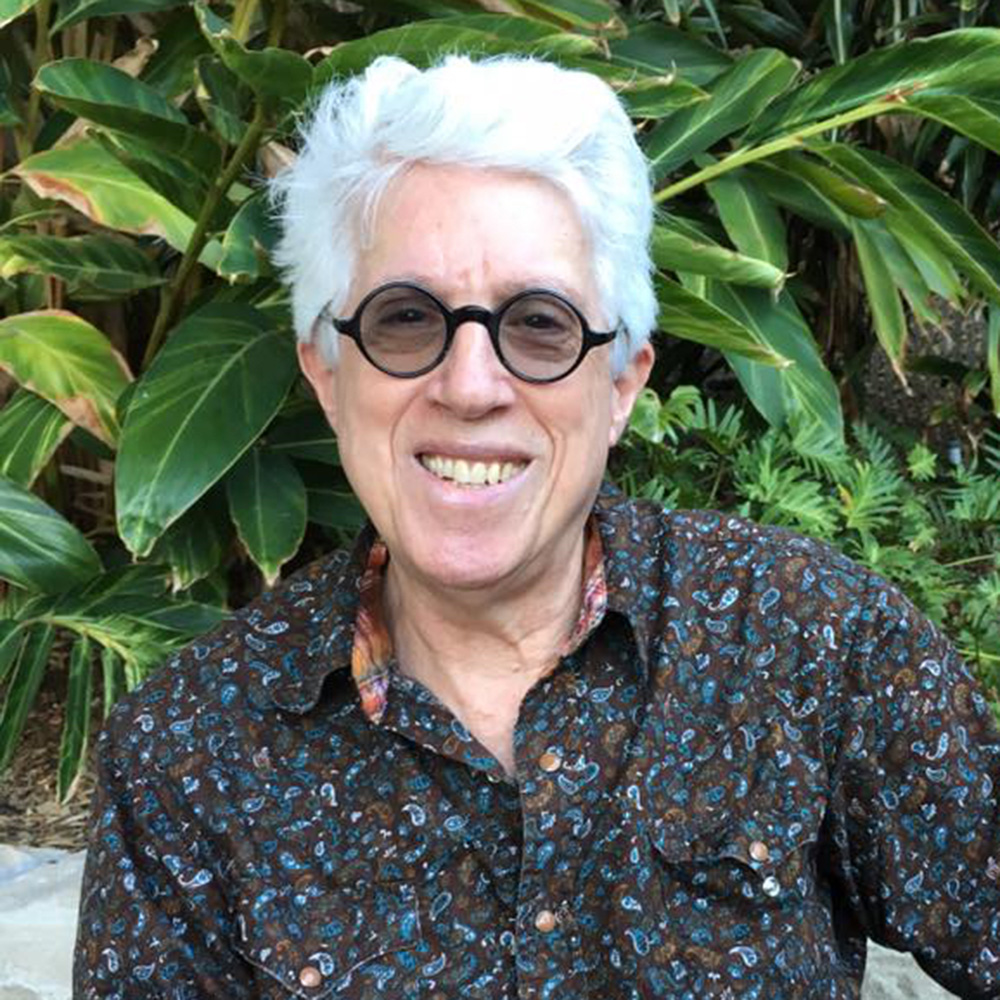 Fred Myers
Fred Myers, Silver Professor of Anthropology at NYU, has been doing research with Pintupi-speaking Indigenous people on their art, their relationships to land, and other matters since 1973. Myers has published two books, Pintupi Country, Pintupi Self: Sentiment, Place and Politics among Western Desert Aborigines (1986) and Painting Culture: The Making of an Aboriginal High Art (2002), several edited volumes, including Experiments in Self-Determination: Histories of the Outstation Movement in Australia (co-edited with Nicolas Peterson, 2016), and The Difference that Identity Makes (with Tim Rowse and Laurie Bamblett, 2019), and The Australian Art Field: Practices, Policies, Institutions (coedited with T. Bennett, D. Stevenson, and T. Winikoff, 2020).